MailmanLists
Frequently asked questions
Does Mailman have searchable archives?
We have installed a search engine (Namazu) for list archives.
Lists using English as the default language have this search displayed in their message archives - for both public and private archives.
If your list is not using English, and you want the search engine added to your archive, please contact us.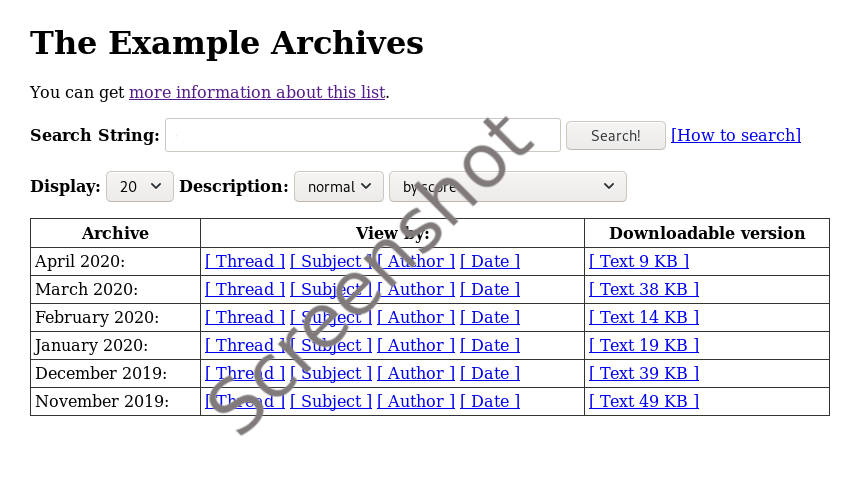 Browse the FAQ