MailmanLists
Frequently asked questions
Can I get an invoice before I pay?
Some organizations require an invoice before they can make payment.
To generate an invoice, go to the Order page, enter the details for the mailing list you want, then clicl the 'Next' button to check your order. On the 'Next' page there is a link at the bottom -- 'Print invoice'.
You can then print an invoice (to PDF or paper) and then return at a later date to complete the order.
When you order has been completed a receipt (PDF file) is available in your Account (it's also emailed to you).
This applies to new orders, additions, and renewals.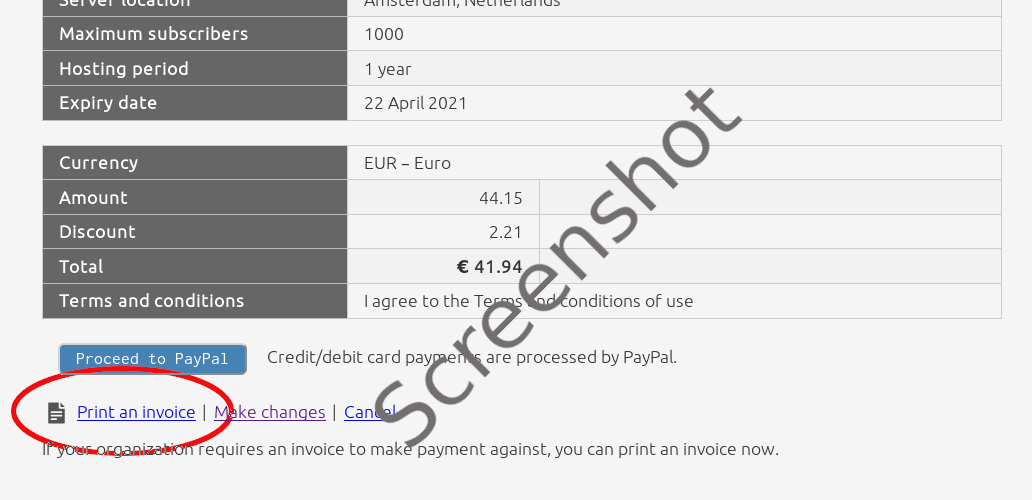 Browse the FAQ