MailmanLists
Frequently asked questions
How do I import a file of my subscribers' addresses?
1. Log in to your list's Admin section and go to:
Membership Management > Mass Subscription
2. And then either: copy-and-paste from your members' email address into the first text box (one per line) ...

    john@gmail.com
    jane@hotmail.com
    Bugs Bunny <bugs@gmail.com>
    Donald Duck <d.duck@hotmail.com>
    
3. ... or use the "Browse to file" and upload your CSV or TXT file.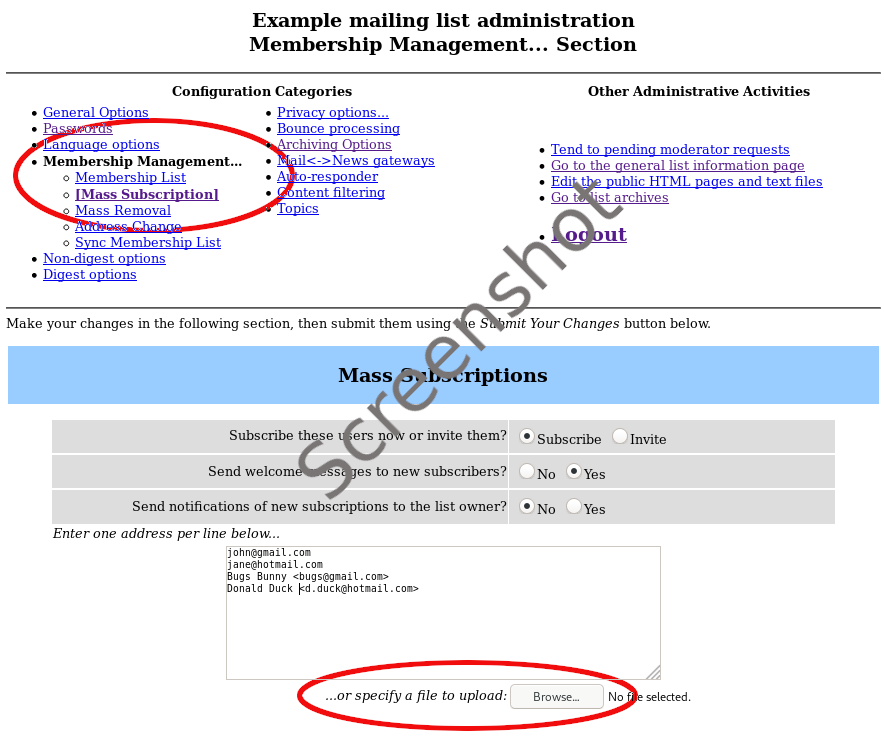 Browse the FAQ