MailmanLists
Frequently asked questions
How do I renew my list hosting?
When your list is 30 days away from it's expiry date a "Renew now" link will appear on your Account page. Simply follow that link to make payment and renew your list hosting.
Email reminders are sent 30 days before expiry, then again 7 days before, and finally on the last day.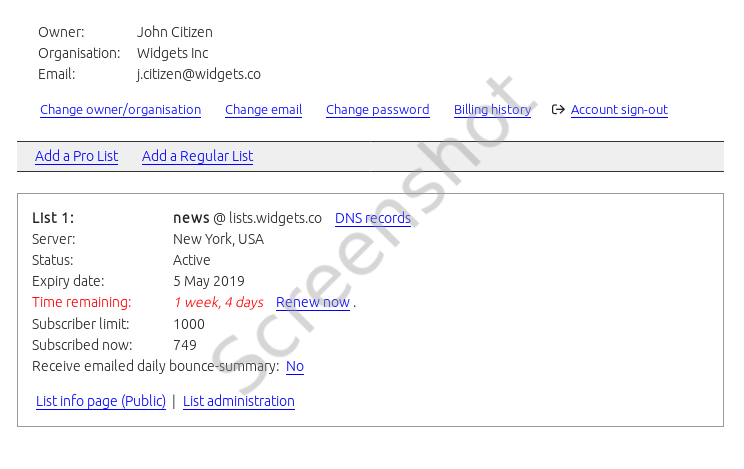 Browse the FAQ