MailmanLists
Frequently asked questions
How do my members recover their passwords?
At the bottom of your list's listinfo page you or your member can enter their email address then click the "Unsubscribe or edit options" button ...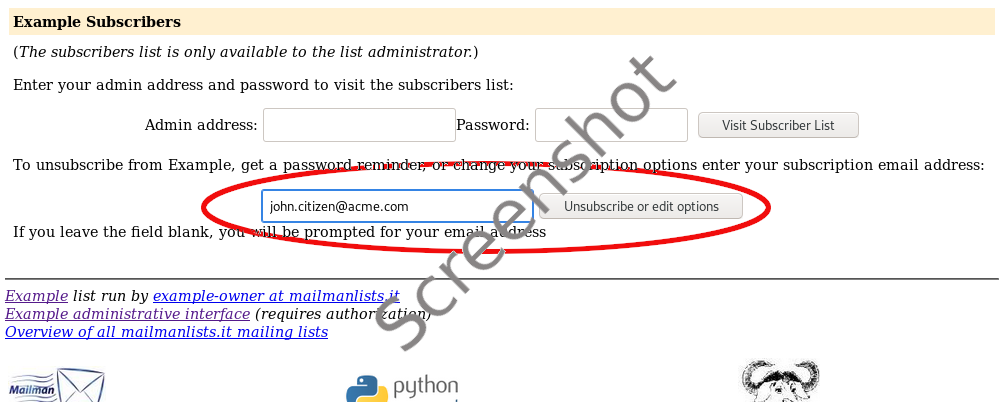 ... and on the resulting page, click on the "Remind" button and the member's password will be emailed to them. They can then login and change that password.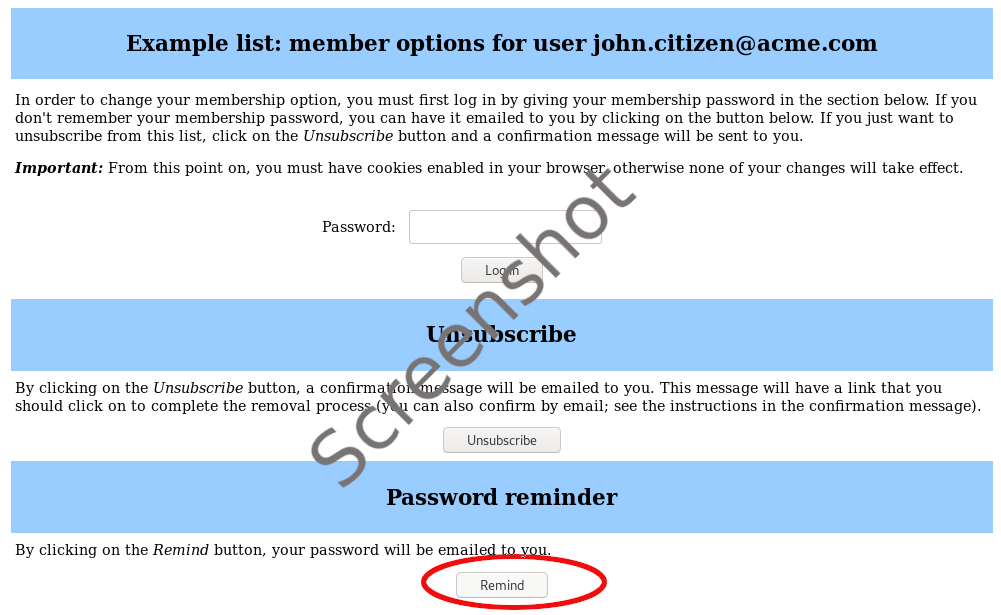 Browse the FAQ